Landscape Scenery Painting Course
🧐 Please remember to CREATE AN ACCOUNT at the checkout, so that you can access the course via "My Account"
Course Overview
This landscape scenery course is a fine breakdown of almost all relevant aspects of the oriental landscape painting style. We start by learning the core parts of the landscape painting including the various technique involved in the painting of mountains and water (fog and clouds too), we then move on to painting the other supportive sceneries, such as houses, bridge, boats, people, tools and animals. In the learning of each of the above stated aspects, we will also discuss the culture and history related to them, offering you a better understanding of the traditional oriental culture, because we cannot separate the history and culture from their expression – our paintings.
This course will be organised in two large sections, the "main dish" and the "dessert". The mountain and water painting parts can make up the rather core of the oriental landscape painting, and every single oriental landscape painting could contain these parts; The rest of the course will be composed of the extra things, and the painting will be made more alive because of them. Throughout the course there will be historical and culture discussions, and therefore you can expect a "full meal" here.
Course Objective
By the end of the course, you will be able to use the techniques and examples discussed in each section to enrich your landscape paintings in the proper oriental style. The practice can take time however, but practice always makes perfect!
Materials
This course requires rice paper (raw or half-raw)
2-3 painting brushes
Chinese painting color (use what you have first is fine)
Other supplies (felt, water container, white plates)
In the introduction videos you will learn the basics of the oriental art and the relevant materials. There is also another short video provided in case you need support in preparing and holding your painting brush.
Look forward to seeing you in class!
Enjoy the journey my friends!
Introduction
Mountain & Water Painting
Supportive Scenery Painting
Landscape Scenery Painting Course
🧐 Please remember to CREATE AN ACCOUNT at the checkout, so that you can access the course via "My Account"
Course Instructor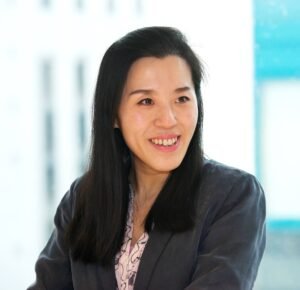 Looking to develop your skills in Ink Art? You have come to the right place! I am Fiona, a traditional Chinese artist (living in Europe), trained in the arts of Chinese Calligraphy and Painting since the age of 5. I'd love to share my knowledge and heritage with you, discuss the culture, and help find your inner peace through art.
This is going to be a journey that you will love!