Hello and welcome to our cat painting course! I am very excited to present this course to you – it has been a long term project and finally is ready to greet you!
🧐 Please remember to CREATE AN ACCOUNT at the checkout, so that you can access the course via "My Account"
Course Overview
This course is designed for anyone who would like to learn about cat painting and is passionate about painting a cat using brushes. Even though it is part of the Oriental Brush Art (Chinese painting or Japanese Sumie painting) style, the actual course can be applicable to various art forms. The natural outcome after taking this course will be to use a picture as reference to paint almost any cat; If you practice according to the suggestions in the course, you can also paint without any references in the future – therefore even for digital art creators this course can be relevant.
Course Structure
We have a theoretical part and a practical part in the course structure, with downloadable slides, so that you can learn about the cats in great detail as an animal and be able to paint them directly without pencil sketches.
Materials
This course requires rice paper (raw or half-raw)
2-3 painting brushes
Chinese painting color (use what you have first is fine)
Other supplies (felt, water container, white plates)
The material part will be explained more in detail in the course.
This course is also the foundation to further animal painting courses in the future especially large cat paintings, which will come out in the coming months to meet you!
There is no such thing as "Just a cat." – Robert A. Heinlein
Enjoy the journey my friends!
Introduction
Painting Theory
Cat Painting Practice 1
Cat Painting Practice 2
Cat Painting Practice 3
🧐 Please remember to CREATE AN ACCOUNT at the checkout, so that you can access the course via "My Account"
Course Instructor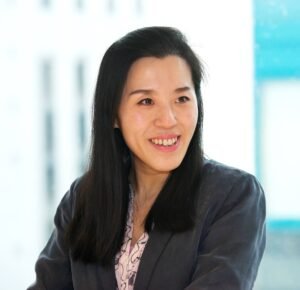 Looking to develop your skills in Ink Art? You have come to the right place! I am Fiona, a traditional Chinese artist (living in Europe), trained in the arts of Chinese Calligraphy and Painting since the age of 5. I'd love to share my knowledge and heritage with you, discuss the culture, and help find your inner peace through art.
This is going to be a journey that you will love!